Woodward High School - Cincinnati, OH
Class Of 1965
Beatles & Cincinnati
Click on the images below for info on the Beatles and Cincinnati. Enjoy!

The Beatles LIVE at CINCINNATI GARDENS, August 27, 1964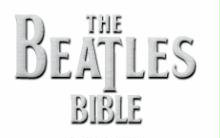 The Beatles Bible site
Simon Leis warns ...

In case you want more ... click these images for the respective search engines ...
---
Below are images of all 14 Beatles album covers (Remember albums?). Copyright and time restrictions don't permit linking the music.
---