Woodward High School - Cincinnati, OH
Class Of 1965
In Memory
Terry Rowley
Terry passed away on February 13, 2016, at age 68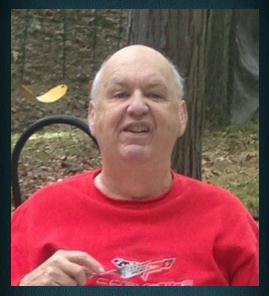 Terry James Rowley ...
... was born April 27, 1947 to the late James Parker and Evelyn Rowley (nee Woolard). He was married to his wonderful wife, Nancy Smith Rowley for 45 years. Together they had two daughters; Michelle Rowley and Leslie (Nate) Alles. Terry is the proud grandfather of Skylar, Jacob and Logan; cherished brother of Marlynn (Lance) Chabot (nee Rowley). He will be missed by a host of nieces, nephews, extended family members and friends.
Terry attended Woodward High School and went on to school at Indiana Tech. and UC. He became an engineer and worked at Long Lok Fasteners and General Electric for many years before he retired.
A Celebration of Life will take place at Nancy's home on Friday, March 25, 2016. She will be greeting friends at 12:30 PM and the Celebration of Life will take place at 1:00 PM. Please contact family for more information. The burial will take place at the family's convenience at Quarry Chapel.
In lieu of flowers, memorial donations may be directed to
Bayley Adult Day Program, 401 Farrell Court, Cincinnati, OH 45233,

Hospice of Cincinnati, P.O. Box 633597,Cincinnati,OH 45263-3597,

American Kidney Foundation

or charity of choice.
The family would like to thank everyone for their kind words, prayers, thoughts, outreach and food.
Click HERE to go the Terry's memorial page online.
May Terry's memory be a blessing to all.