Woodward High School - Cincinnati, OH
Class Of 1965
Forgot Password ?
Did you forget your password? Easy fix.
I think the software people who created this site knew that many alums would be in a similar "state" because they included "Forgot Password" functionality.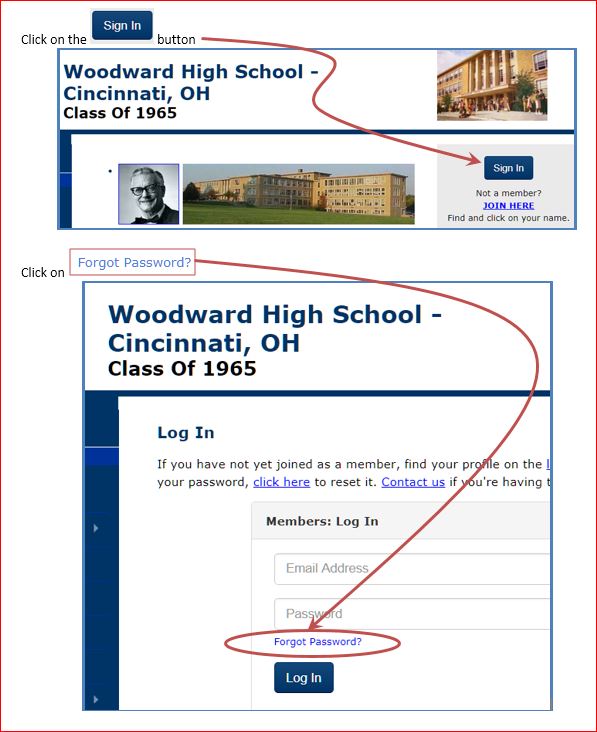 That will bring up a screen asking you to enter your email.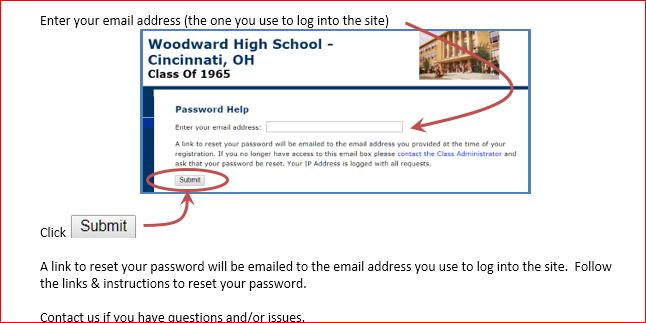 Then click Submit & your password will be emailed to you.
If you are still having problems, please
Contact us
.