Woodward High School - Cincinnati, OH
Class Of 1965
Click on the
in the left menu for the all the info.
Don't wait!
Register NOW!
We look forward to seeing

"U"

in October!
---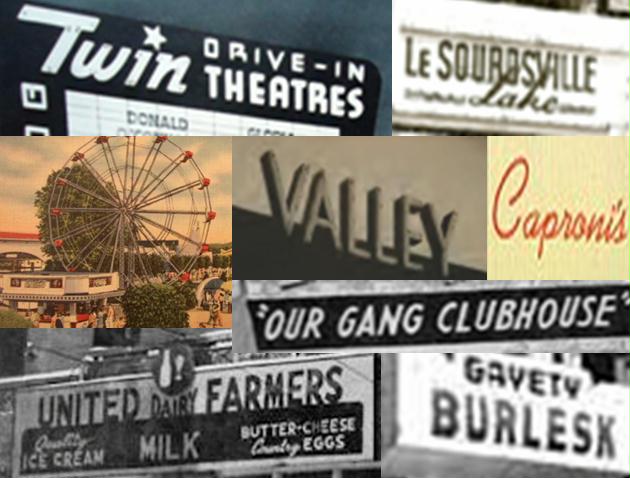 ---
MUSIC? from "the day"?
Click either of these... or both ... and enjoy!!!
---
Click
HERE
to see what seems familiar...
---
Check out "The FRONT HALL" ... click HERE or on the left menu. It's where we met "back in the day" to keep up with the latest and where we can meet today (virtually, at least) on this site to keep up with what's going on. It's a collection of the latest postings, birthdays, profile updates on the site.
Catch you in the FRONT HALL!!
---
Thank you, classmates! Since this site was created June 22, 2010 you've been here
62078

times ... YOU ROCK!
---
Our 50th reunion event will be

October

Check this site often

for ongoing updates and information.

Only

132

days until our 50th reunion

...

"We're bringin' you a time so good,

so get ready, get ready,

here we come ....

get ready 'cause here we come..."

(with apologies to Smokey Robinson)

CLICK HERE to see why you should come to the 50th reunion.

It's not right without

"U"

....

RE NION
---
... Faculty ... Sports ... Activities ...
"Thanks" to John Matthews and Ron Dreffer
---
MORE
Elementary School pictures added!
Are you in any of these pictures. Can you put names to faces? Click
HERE
and see who you can recognize ...
---
Welcome
to the

Woodward High School Class Of 1965

web site
.
To join this site,
see the

Joining and Using This Site

menu button (<-- click here or in the menu column on the left). If you get stuck click the
Contact Us
link and let us know what you need.
By the way, this Bulldog doesn't take a bite out of your pocket. There are absolutely no costs to you! if you join this site!
---
Make this your site!
We are always looking for ways to increase the communication value of our site. If you have suggestions for what/how the site could benefit you or other classmates, click on
Contact Us and

let us know what your site can do for you and your classmates

.
---
---
Did you know?

The

Woodward Alumnal Endowment Fund

(WAEF) was started to continue William Woodward's interest in providing education. Since the WAEF inception in 1984, it has awarded more than $250,000 in scholarships and assistance to more than 400 graduating Woodward students to help them further their education. To find out more about the
WAEF
, what it does and how it helps, contact classmate Mark Abrams, a member of the
WAEF
board.
---
ANNOUNCEMENTS
•

To Eddie Kanter, our friend and classmate.

Eddie, your name will be honored on 5/31/2015 along with other Jewish servicemen who made the ultimate sacrifice to our counjtry so that we may live in the freedom that you fought, and died, for us to enjoy and appreciate.

We salute all service men and women who have paid the ultimate sacrifice in serving our country so bravely.

The B'nai B'rith Memorial Service will be held on Sunday, May 31, 2015 from 10:30 AM to 11:30 AM at the Covedale Cemetery. The service will take place in the Judge Robert Kraft Memorial Garden which is near the corner of sidney and Anderson Ferry Road.

Thanks to Eddie's classmate, Steve Lehrer, Eddie's name will be permentally added to the Honor Roll.

In October 1945 a War Memorial Garden was dedicated and a service has been held each year since.

The community is invited; chairs are provided; the service last one hour; family members, military, and Ohio state legislators are speakers.

Please come join us as we celebrate this Memorial Day.

For more information, contact Elaine Moritz Owen at 513-892-0012 or email to fame1947@hotmail.com

•

Save the dates!

Friday, Saturday, Sunday

October 9-10-11, 2015

(yes, twenty-fifteen - next year)

for the celebration of our

of our graduation from Woodward High School.

WOW! 50 years!!!

(a couple of dances, a few martinis ... my, my, my ... where does the time go?)

Plans for the event are in the works.

As more details become available they will be posted here on this website ... so please check here often and remind your classmate friends to do the same.

Plans are for a less formal, affordable event focused on classmate interaction, i.e., gathering together for the enjoyment of each other's company, mingling, enjoying, sharing memories, enjoying, dancing,

Oh, did we mention enjoying?

We're looking forward to a wonderful time filled with memories, friendship and FUN!!!!

Can't wait to see you there!!