Woodward High School - Cincinnati, OH
Class Of 1965
---
---
GOOD NEWS! The registration deadline for the Woodward Class of '65 70th birthday party has been extended to August 31, 2017.
Click HERE for details and to register ... NOW!
---
---
Just a thought ... If you're looking for something to do with classmates on Saturday before the birthday party (9/9/2017 7pm to 11 pm) you could meet at Scene 75 early and enjoy games, riding go-karts, playing laser tag, challenging each other on arcade games.
Please note that this is not included in your registration for the 70th birthday party and usual Scene 75 rates will apply.
---
---
If you will want a hotel room close to the venue for the 70th birthday party - Saturday, September 9, 2017 - or any part of that weekend, please make sure to either
1. Contact the hotel directly ...
OR
2. use your favorite online booking tool to see if a lower price might be available.
So you're a little bit older and a lot less bolder
Than you used to be
So you used to shake 'em down
But now you stop and think about your dignity
So now sweet sixteens turned thirty-one seventy
... Thank you, Bob Seger.
What has life taught you?
Share your wisdom.
Yeah, maybe we're moving a bit slower and kicking a bit lower but the "muscles" of the mind and soul have been fortified and strengthened with the wisdom of our many and varied experiences over the years.
And, we thought it might be helpful (or at least interesting and possibly amusing) to collect these pearls of wisdom to share among classmates.
NOTE: Your privacy will be respected if you want to contribute anonymously.
Just let us know you don't want attribution with your submission
.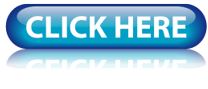 to share your morsel - in a 150 words or less*.
What you've learned over the years from your life experiences that has made it easier, better, calmer, happier or more blissful.

(Isn't that the point of wisdom?)

You're life's lessons, oops-es and AHAs!

What do you know now - at 70 - you wish you knew at 17?

Any bolts of lightning or soothsayer's sooth?

OR, alternatively, what you wish you didn't know now that you didn't know then...
Let classmates know what worked well for you over the years; something you think others may benefit from.
We'll publish the pearls periodically on the web site and …
... watch the wisdom grow.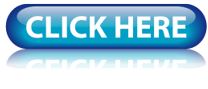 * We reserve the option to edit for clarity, conciseness and content.
---
---
Who's coming to the 70th birthday party in September?
Want to know?
or

<-- there
---
---
Saturday, September 9, 2017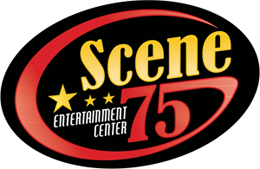 Welcome

to the

Woodward High School Class Of 1965

web site

.

To join this site,

see the

menu button, If you get stuck click the

Contact Us

link and let us know how we can assist.

By the way, this Bulldog doesn't take a bite out of your pocket. There are absolutely no costs to you! if you join this site!

We are always looking for ways to increase the communication value of our site. If you have suggestions for what/how the site could benefit you or other classmates,

and let us know what your site can do for you and your classmates

.

Classmates! YOU ROCK ! ! !

Since this site was created June 22, 2010 you've been here
Contact Us
for errors, omissions or additions. Thanks!
All contact information (address, phone number, e-mail address) entered into this website will be kept confidential. It will not be shared or distributed. Your contact information is private: your street address, e-mail address, and phone number cannot be seen by the classmates unless you grant permission on your Profile. When someone clicks on your name, the only contact information they will see is your city and state and whatever information about yourself you choose to put on your Profile. Unless you explicitly grant your permission, your email address is not visible. Classmates can send messages to each other, without visible email addresses, by using the Send ... a private message box under each classmate's picture on their profile page.
---
Email notifications from this web site:
For those of you with spam blocking or email filtering capabilities, please add noreply@classcreator.net to your email account as a safe sender in order to receive email communication from this web site. We do not want to receive "bounce back" emails and don't want you to miss receiving emails from other classmates! :)