Woodward High School - Cincinnati, OH
Class Of 1965
In Memory
Michael Canter
Michael J. Canter
June 28, 1947 – July 14, 2016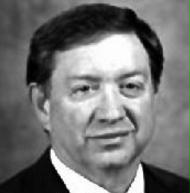 Michael J. Canter, age 69, passed away peacefully at Zusman Hospice surrounded by his beloved family on July 14, 2016 of a Glioblastoma Brain Tumor. Born to the late Shirley (Sarah) and Abraham (Al) Canter on June 28, 1947, he is survived by his loving wife, Vicki; daughter, Shari (Jason) George; daughter, Shana (Michael) Levin; daughter, Samantha (Chris) Schofield; "Zayde" to eight grandchildren, Sarah, Leah, Hali, Zach, Avery, Alex, Avner, and Ethan; and mother-in-law, Thelma Duncan.
Mike grew up in Cincinnati, Ohio where he graduated from Woodward High School in 1965. He met Vicki, his college sweetheart and wife of 45 years, during his freshman year at Ohio University; where he earned his B.B.A. cum laude with honors in 1969. Mike and Vicki moved to Chicago, Illinois where Mike attended and earned his J.D. cum laude from Northwestern University School of Law. In 1972, Mike joined the law firm of Vorys, Sater, Seymour and Pease LLP, where he became a partner in 1979 and continued his practice of law for 44 years; his practice focused on antitrust and trade regulation, business and commercial law, consumer protection, and customs and international trade. Mike's passion for the law afforded him the opportunity to represent a wide range of clients ranging from major national retailers, national trade associations, and Fortune 500 companies.
Mike truly appreciated the camaraderie, friendships, and talents of his partners and colleagues. Mike also took pride in mentoring and training younger members of Vorys to ensure that the high level of service his clients came to expect would endure for years to come.
He was elected to The Best Lawyers in America: Columbus Litigation Antitrust Law Lawyer of the Year and honored as Columbus CEO, Top Lawyers in Columbus, 2010-2016; Ohio Super Lawyers, Business Litigation, 2004-2009; and was a Fellow of the Columbus Bar Association since 1990. Mike was a member of the American Bar Association, where he was Vice-Chair of the Civil Litigation Committee of the Antitrust Section, and the Ohio State Bar Association. Mike devoted a substantial amount of his time and energy to various boards and foundations. Mike's community involvement began as a Trustee and Vice President to the National Society to Prevent Blindness (1981- 2016). Mike's passion and commitment to the Jewish community could be seen through his involvement in the Columbus Jewish Federation (Board Chair, 2005-2006 and 20132015, Campaign Chair 2003, 2004); the Columbus Jewish Foundation (Trustee, 20052008); Wexner Center for the Arts at The Ohio State University (Trustee, 2003-2016); Mayor's (Columbus) Israel Business Development Committee (Chair, 2007-2016); United Jewish Communities (New York) (Trustee, 20032006); Jewish Community Center of Columbus (President, 1997-1999). Mike was the proud recipient of the Ben M. Mandelkorn Award for Distinguished Service (2016). An avid sports enthusiast throughout his life, Mike recently took up cycling and proudly completed the 100 mile Pelatonia in 2012, 2013, and 2014. Mike and Vicki found ultimate happiness spending summers at their lake house with family and friends. Mike will be remembered for jumping from the top dock with his grandchildren, taking them out on the wave runners, driving the "party boat", or merely sitting on the porch watching and listening to the laughter and joy. The family is thankful for the expert and compassionate medical care provided by Dr. Vinay Puduvalli and Dr. James Elder and their associates at The Ohio State University James Cancer Hospital, for the skilled and compassionate in-home care from Right at Home of Columbus and for the loving care Mike received at Zusman Hospice. Funeral services will be held at 11 a.m. on Friday, July 15 at Congregation Tifereth Israel, 1354 E. Broad St. Interment will follow at New Tifereth Israel Cemetery. Shiva will be observed at the Canter residence on Friday following interment, Sunday from 1-3 and 5:308 p.m., Monday from 5:308 p.m.
In lieu of flowers, memorial gifts can be made to
The James Cancer Hospital and the Columbus Jewish Community through
http://columbusjewishfoundation.org/in-memoriam-michael-j-canter/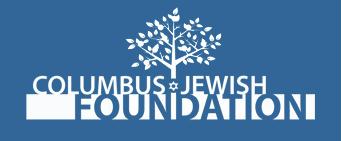 Columbus Mourns The Passing of

Mike Canter

It is with deep sorrow that we announce the passing of our dear friend, Mike Canter. Mike passed away early this morning, Thursday, July 14, 2016. Mike is remembered for his wisdom, compassion and thoughtfulness. He brought these fine qualities to his legal work at Vorys, Sater, Seymour & Pease and to his many philanthropic activities.

Mike was Chairman of the Board of the Federation in 2004-2006 and again between 2013-2015. He also served on the Executive Committee of the Columbus Jewish Foundation between 2013-2015, was President of the JCC between 1997-1999 and served on the national Boards of United Jewish Communities and the Jewish Community Center Association. Mike chaired the Israel Business Development Committee mission to Israel with, then mayor, Michael Coleman. In addition to his work in the Jewish community, he also served as the President of the National Society to Prevent Blindness Ohio and as a Trustee on the Board of the Wexner Center for the Arts at Ohio State University.


Mike won many awards including the Columbus Litigation Antitrust Lawyer of the Year 2014-2016 and was consistently named by Columbus CEO as one of the Top Lawyers in Columbus 2010-2015. He was named the recipient of the Ben M. Mandelkorn Award for Distinguished Service and will be recognized posthumously at the Federation's Annual Meeting this coming August 25th.

Mike leaves behind his wife Vicki, his daughters Shana (Michael), Shari (Jason), Samantha (Chris) and nine grandchildren.


Funeral services will be held at 11:00am on Friday, July 15 at Congregation Tifereth Israel. Information regarding Shiva and the families desired tribute destinations, please reference

Epstein Memorial's website

.
See more at:
http://www.legacy.com/obituaries/dispatch/obituary.aspx?n=michael-j-0canter&pid=180671014&fhid=8669#sthash.fXsZfgEi.dpuf