Woodward High School - Cincinnati, OH
Class Of 1965
In Memory
John Lewis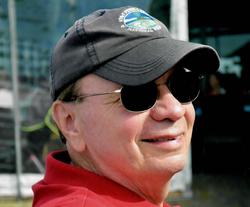 71, of Westfield, passed away October 31, 2018. He was born in Cincinnati, OH on August 22, 1947 to the late David and Amelia Lewis. After earning his Bachelor's degree from the University of Cincinnati, John worked in the financial field, retiring as a senior level financial executive. Throughout his career, he served on multiple boards and mentored many future leaders in the industry. He and his wife, Sue, loved to travel and enjoyed attending their grandchildren's activities and sporting events. John loved good food, good wine and good company. John was a member of Indianapolis Hebrew Congregation.
He will always be remembered for his humble nature, integrity and love for his family. John is survived by his wife, Janice "Sue" Lewis; daughter, Rochelle (Chris) Meisner; step-daughter, Mary Lovelady; grandchildren, Maxwell, Benjamin and Emma Meisner; step-grandchildren, Jonathan and Jessica Weber and Harley Young; and nieces, Lisa (Luis) Rios, Corrina (Josh) Knight and Tia Walle. He was preceded in death by his parents and brother, Byron Lewis.
Graveside services will be held at Indianapolis Hebrew Congregation North Cemetery on Sunday, November 4th at 3 PM.
Memorial contributions may be made to the Helen Diller Family Comprehensive Cancer Center.
Arrangements entrusted to A.R.N. Funeral & Cremation Services.
Friends may leave a memory or message
of condolence by visiting the online obituary at
www.arnmortuary.com.
3:00 PM ,Sunday, November 4, 2018
Indianapolis Hebrew Congregation North Cemetery
1300 East 161st Street Westfield, IN