Woodward High School - Cincinnati, OH
Class Of 1965
In Memory
Max Coyle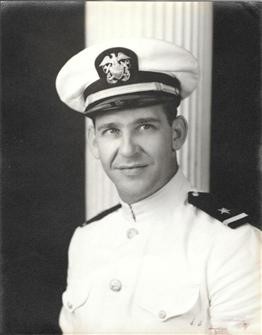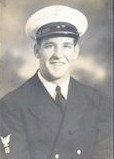 Max Coyle, who maintained law and order in the lunchtime cafeteria line – but who also greeted us with his loving basso, "Hi, Friend!" – died Saturday, Feb. 7. He was 96. You can read Mr. Coyle's death notice here.
While his presence in the cafeteria was formidable, Max Edward Coyle is most remembered as a friendly, warm and good man. He taught science. "Mr. Coyle was my homeroom teacher," classmate Vicki Shepard Powers writes, "and I never think of the Woodward lunchroom that I don't remember his smiling face and friendly ways. He was one of the really good guys."
Bye, Friend!
MAX EDWARD COYLE ...

... 96, of Cincinnati, passed away Saturday, Feb. 7, 2015. Retired School Teacher with the Cincinnati Public Schools with 36 years of service. He was a World War II Navy Veteran. Survivors include his wife of 71 years, Marjorie Jane Buehren Coyle. Survived by a host of nieces, nephews, family and friends. Funeral services 1:00 P.M. Wednesday, February 11, 2015, at the Gwen Mooney Funeral Home, 4389 Spring Grove Ave. Friends may call at the Funeral Home one hour prior to the services, with burial at Spring Grove Cemetery. www.springgrove.org.
Link to Cincinnati Enquirer, Monday, February 9, 2015
230119
02/11/2015
LN-122-301-11
01/18/1918
PORTSMOUTH, OHIO
02/07/2015
CINCINNATI, OHIO
WALTER HENRY COYLE
NELLIE MAE (HAHN) COYLE
M
M
MARJORIE JANE (BUEHREN) COYLE
GWEN MOONEY FUNERAL HOME
4389 SPRING GROVE AVENUE
CINCINNATI OH 45223
513 853-1035